Comprehensive perception、accurate early warning、unattended 
                        ——Rolink Power III intelligent power distribution system has been put into operation in our Phase III Industrial Park
In 2020, our company's intelligent power distribution system has made many good achievements, and new projects have been reported frequently. On August 20, the intelligent power distribution system with comprehensive perception, accurate early warning and unattended operation was successfully put into operation in our Phase III Industrial Park.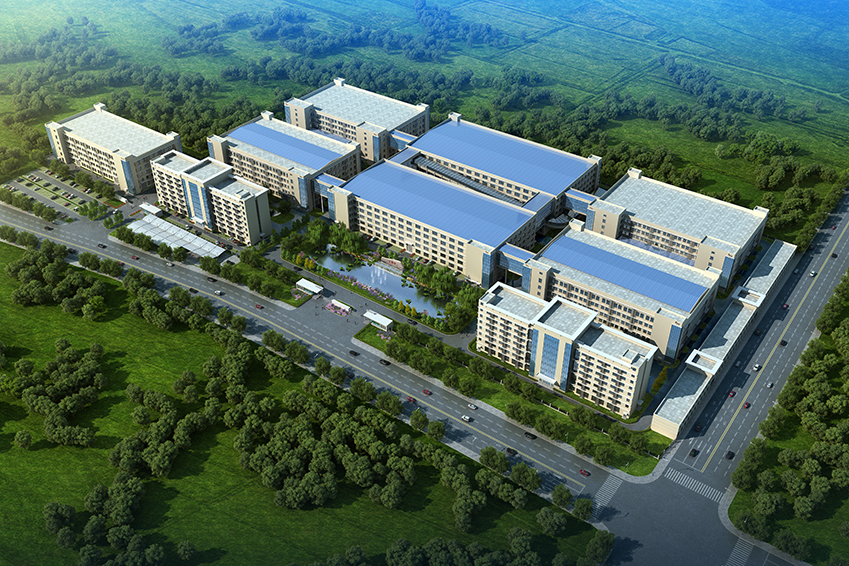 Rolink Power III intelligent power distribution system is an intelligent power distribution system developed by our company based on the requirements of power Internet of Things construction. The system integrates electric energy monitoring, station building environment monitoring, intelligent operation and maintenance and other functions, and senses the distribution station building environment data, equipment operation data, operation and maintenance dispatching data in an all-round, uninterrupted and real-time manner. And upload the data to the system platform or mobile terminal through the communication layer, so that the power distribution room can truly achieve "unattended and attended", and ensure more safe and reliable power distribution operation.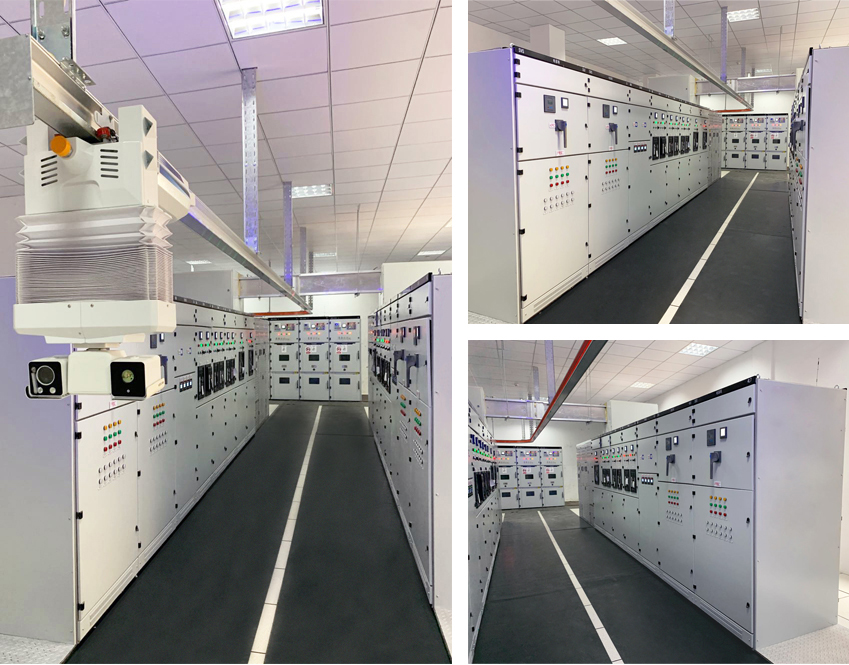 Rolink Power III intelligent power distribution system integrates a variety of intelligent units on the switchgear and in the station building space, and feeds back the operating parameters of the switchgear in real time and accurately, with simple structure, excellent performance and stable operation. The system integration includes: communication unit, electric energy digital monitoring unit, switchgear temperature and humidity monitoring unit, partial discharge monitoring unit, circuit breaker contact temperature measurement unit, lightning monitoring unit, switch mechanical characteristics testing unit, cable plug temperature measurement unit, station room temperature and humidity monitoring unit, ozone monitoring unit, infrared monitoring unit, water immersion monitoring unit, smoke detection monitoring unit, etc, Comprehensively perceive the equipment operation risk, push the early warning information through the system platform, and ensure the operation reliability of the power distribution system in combination with intelligent patrol robot, intelligent operation and maintenance and other functions.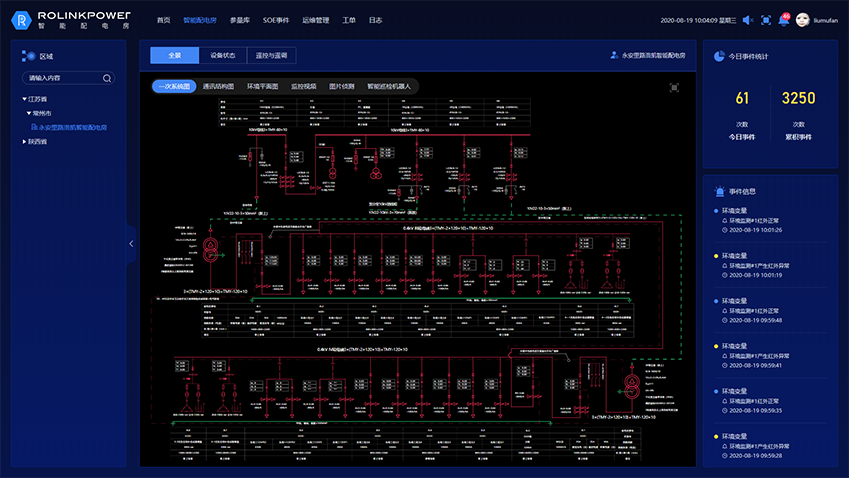 Rolink Power III intelligent power distribution system combines control technology, cloud computing and big data analysis to connect intelligent devices in the power distribution system, which improves the efficiency of power use and the service life of the equipment; The dynamic real-time monitoring of power quality and efficient maintenance of equipment have been realized, which has laid a solid foundation for promoting the digital construction and efficient development of user station buildings, and has made the application of the power Internet of Things a new page.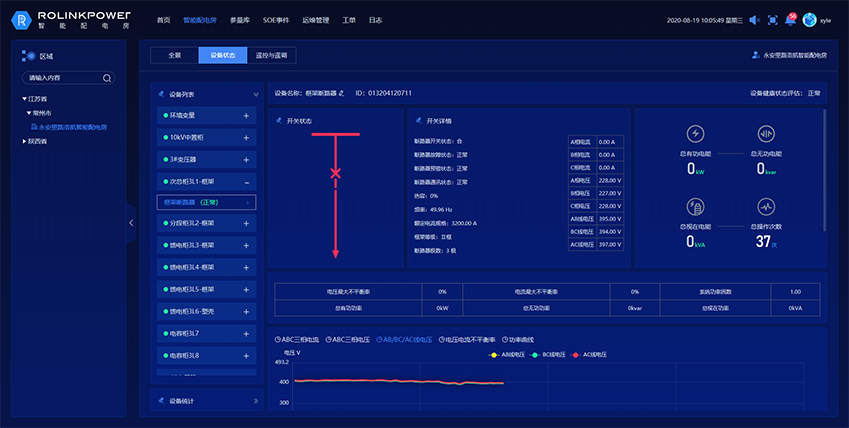 Under the guidance of the development planning and construction requirements of the National Power Internet of Things, our company actively explored and realized the leap from the Rolink Power I intelligent distribution system to the III intelligent distribution system. The number of project applications has been rising, and the user experience has been improving, making due contributions to the smart power use of users.